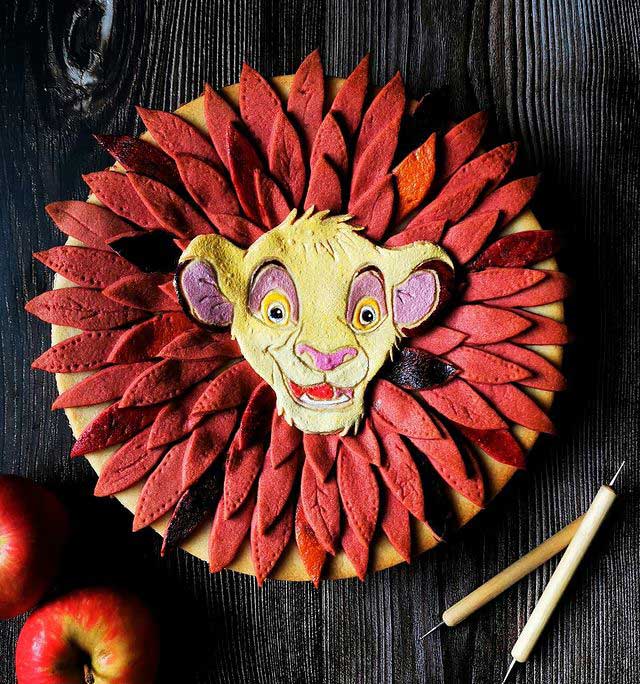 This terrific Lion King pie features Simba's head and mane made from pie dough.
This wonderful Disney pie was made by Sugar Crumbs Pies.
I made my first decorated pies recently and I have an idea of what's involved to make something like this.
The mane appears to be concentric circles of red and orange leaf shaped pie crust cutouts with a hand-painted Simba in the middle. It's a decorative way to give an apple a top crust.
It's terrific that such cute characters can come to life in pie form. There are some people who like pies better than cakes and this pie would be perfect for a themed party.
In addition, you may like Lion King cakes and cookieslike these royal icing Simba cookies and this lovely hand-painted 3 tier cake.