These wonderful Toddler Wile E. Coyote Cookies were made by Sugar and Paper.
I love their Instagram post about these cookies because they point out that Warner Brother's hasn't created a toddler version of Wile E. Coyote, so they had to get out pencil and paper and design him. The results is a wonderful cross between Baby Wile E. and the adult Wile E. Coyote. I really like how one of the ways that he looks unique is that he is wearing pants and a shirt.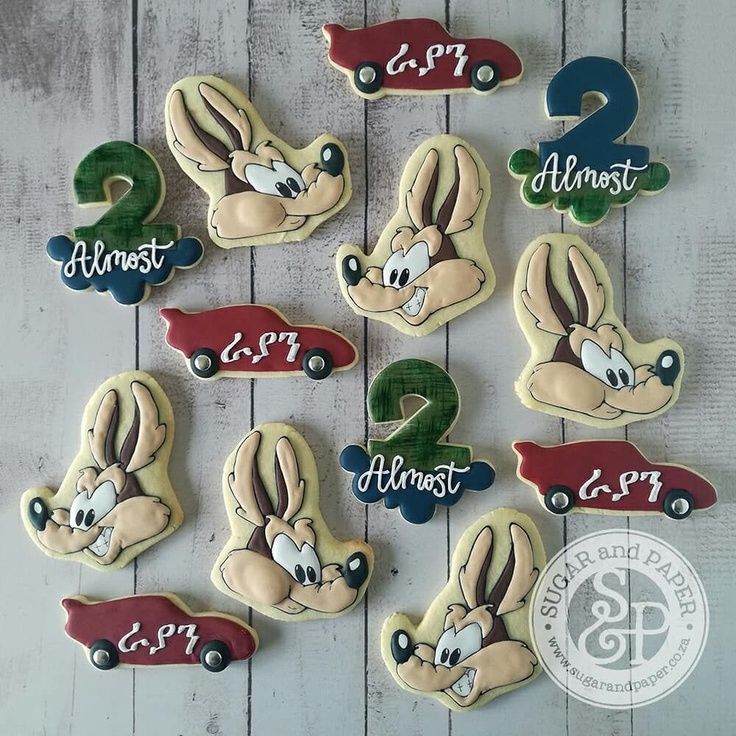 Here are more of these 2nd birthday cookies. They feature almost 2 cookies, race cars and head shots of Toddler Wile E. Coyote.
Looking for more Wile E. Coyote Cookies treats? Take a look at these cakes, cookies and pumpkin carvings. You won't find them in the Acme catalog!
Wonderful Road Runner and Wile E. Coyote 8th Birthday Cake
Cute Road Runner and Wile E. Coyote Cookies