These wonderful painted Little Mermaid Pumpkins were created by Bridget McCarty There are five pumpkins in this set – Ariel, Ursula, Eric, Chef Louis & Sebastian.
The dark colors really pop on this pumpkin. The close-up of Ursula's face is terrific.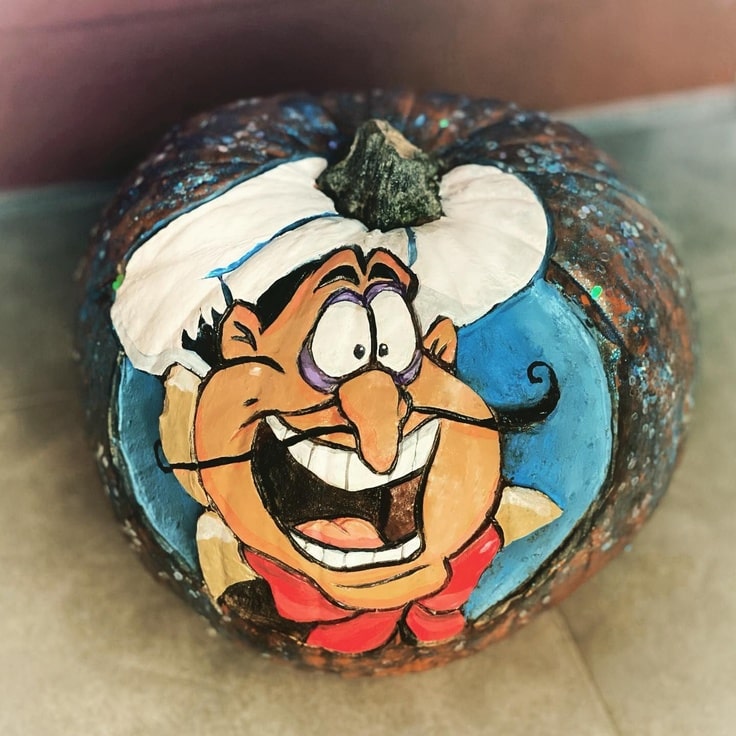 I love that Bridget included Chef Louis. He is a minor character, but he is so much fun. I was a fan of Rene Auberjonois, so I really liked that he had a song in the Little Mermaid.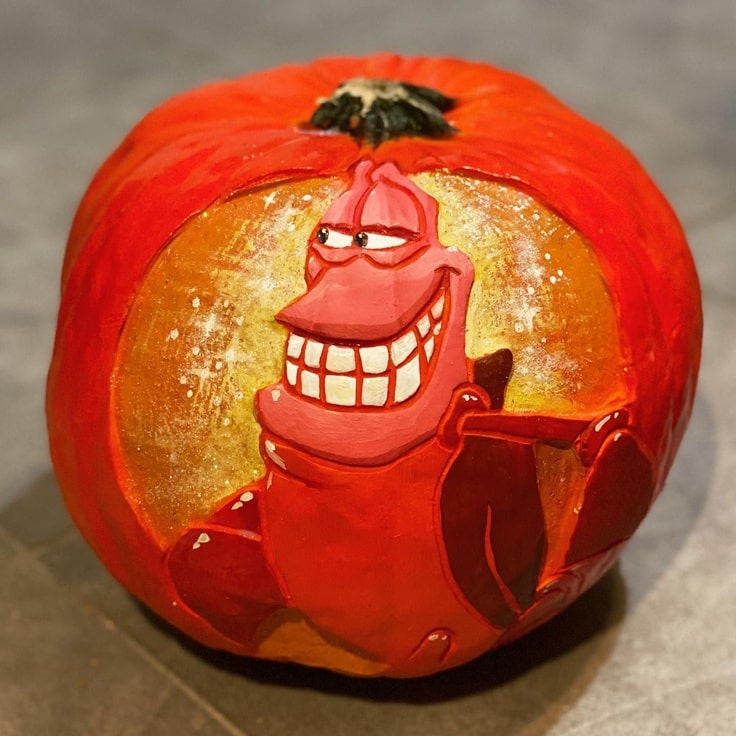 This pumpkin is wonderful. Bridget does a great job with Sebastian's facial expression.
I am a fan of Bridget's pumpkins and have featured her amazing pumpkins in the past. These three posts feature the following characters:
Stitch, the Doorknob from Alice in Wonderland, the Little Mermaid, Winnie the Pooh & Tigger and Sally from the Nightmare Before Christmas
Darkwing Duck, the Queen of Hearts, Yoda, It's A Small World, Jessica Rabbit and Stitch
The Hatbox Ghost, the poisoned apple from Snow White, Stitch, Sally from the Nightmare Before Christmas, the Cheshire Cat with a Halloween Mask and the Queen of Hearts