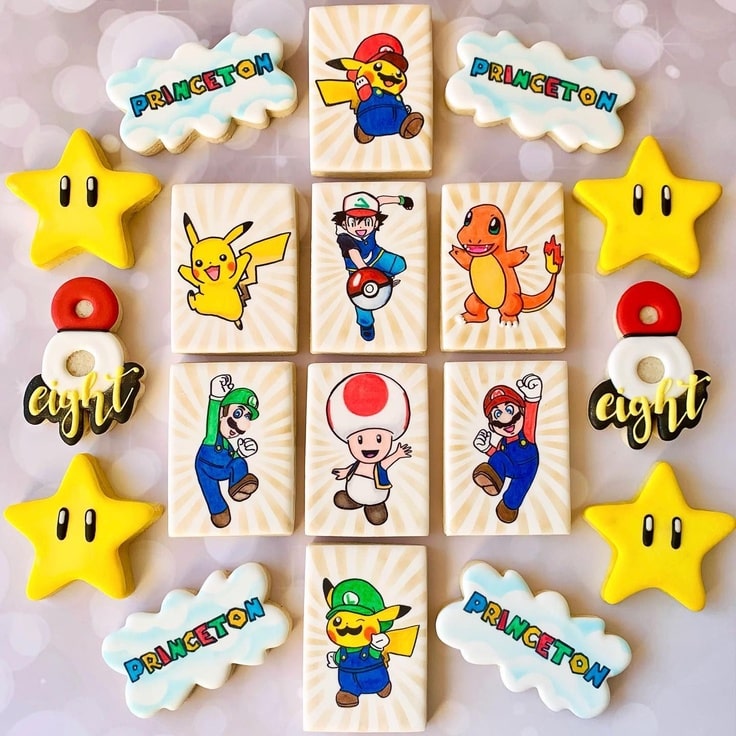 These cute Mario Meets Pokémon Cookies were made by Henri's Late Night Bake Shoppe. They feature Mario, Luigi, Toad, Ash Ketchum, Pikachu and Charmander. My two favorite cookies are the ones where Pikachu is dressed as Mario and Luigi.
Here are Mario, Toad and Luigi. I like the starburst background on these cookies. It really helps the characters stand out.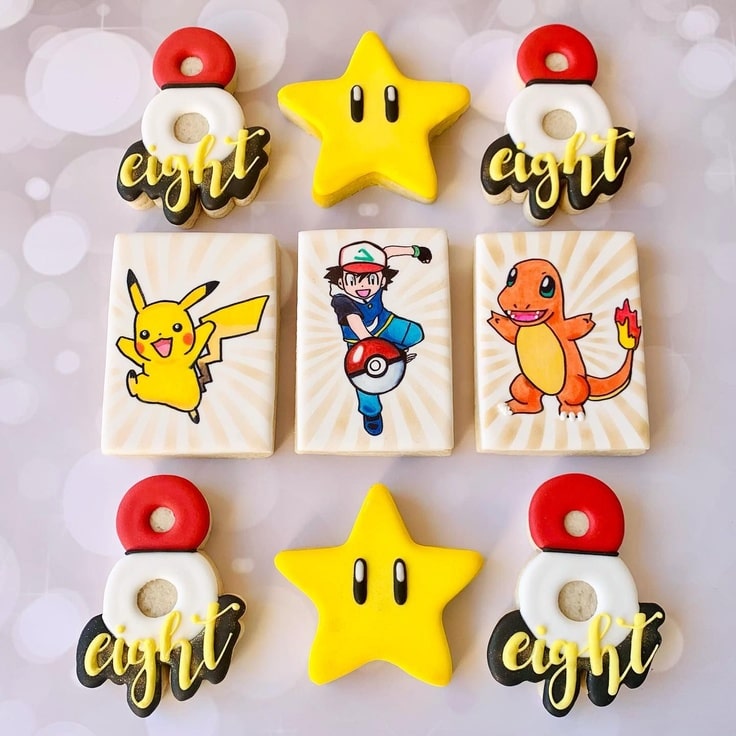 Pikachu, Ash Ketchum throwing a Poké Ball and Charmander
These cookies of Pikachu dressed as Mario and Luigi are adorable.
These cool cookies got me thinking about a Pokémon visits Mario World video game. It would be hard to mash up these two beloved franchises, but if it was done well, it could be so much fun.
Looking for more cakes and cookies that mix and match beloved characters?
This cake that has Kermit the Frog starring in Hamilton is gorgeous.
One of my favorite cakes ever mixes Doctor Who with Tigger and Piglet.
This Jack Sparrow / Jack Skellington Mash-up is wonderful. Every Christmas, Disney updated The Haunted Mansion to have a Nightmare Before Christmas theme. This makes me want to ride a Nightmare Before Christmas themed Pirates of the Caribbean.
These Hello Kitty / Sesame Street Cake Toppers are so cute!
This Star Trek / Star Wars Mash-up includes wonderful mixes like Jedi Spock, Kirk / Han Solo, Chewbacca being a giant Tribble, Princess Uhura and Klingon Darth Vader.