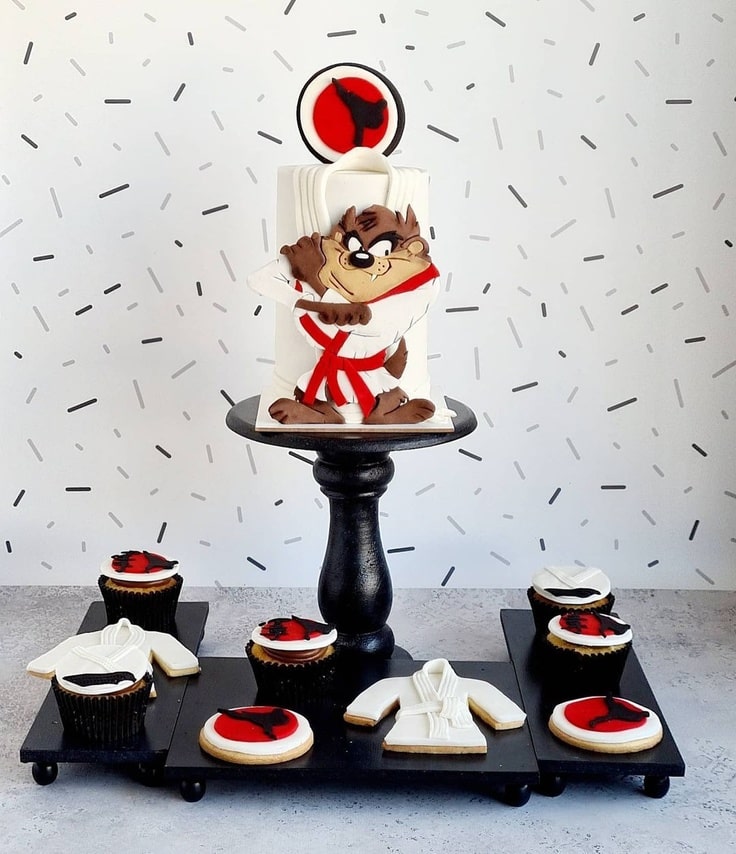 This adorable Taekwondo Cake was made by Natulinka. It features the Tasmanian Devil in his gi. He is a red belt in Taekwondo. He has his arms crossed over his chest and is looking towards the side.
There are matching cupcakes and cookies. They are of gis and silhouettes of people doing  Taekwondo,
I've always liked Taz since I saw him in cartoons as a kid. Plus, before the pandemic, I'd been a Taekwondo instructor for years. So, when I saw these cookies, cupcakes and cake, I had to share them.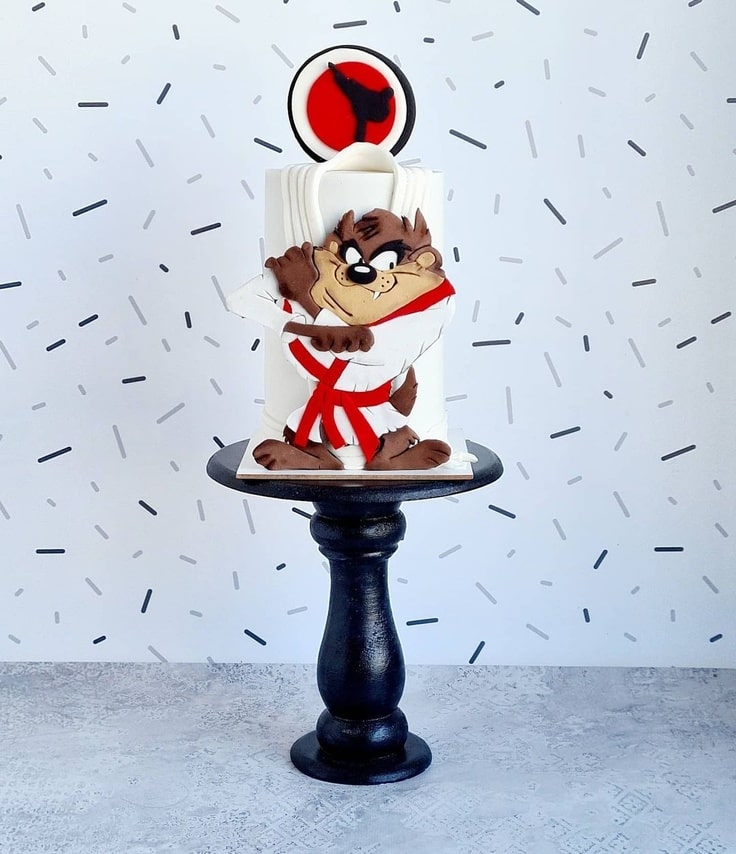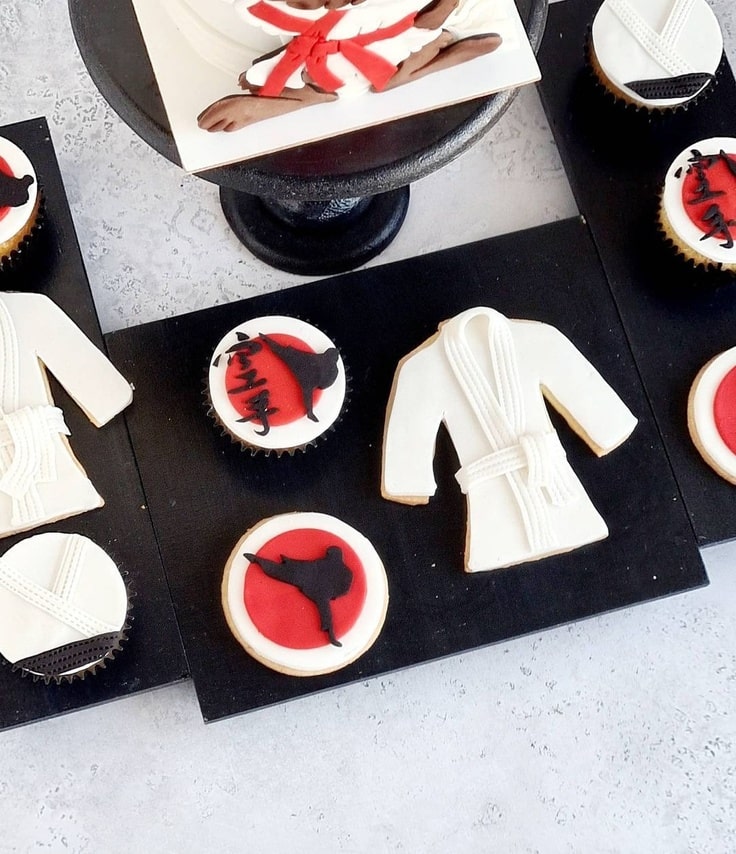 Here is a close-up of the cookies and cupcakes. There are cookies that look like a white gi, i.e. the tradional garment worn while doing Taekwondo. Plus, there are round cookies and cupcakes with silhouettes of people doing Taekwondo.
Looking for more Tasmanian Devil party ideas?
This cute cake features Taz eating a cupcake.
These matching Taz-Mania Cake and Cookie Set feature the Tasmanian Devil, Axl Gator, and Bull Gator.
These two cool cakes feature Bugs Bunny vs Taz.
These stunning 3-D stand up Space Jam Cookies feature everyone from Space Jam including the Tasmanian Devil.