These Kissing Minnie & Mickey cookies are actually 2 separate cookies with Mickey on one and Minnie on the other. The cookies are touching where their lips meet. In addition a cookie with the word love has the letter 'O' in the shape of a Minnie head. Also tiny candy red hearts are beside the cookies.
These wonderful cookies were made by Biscoitos Decorados.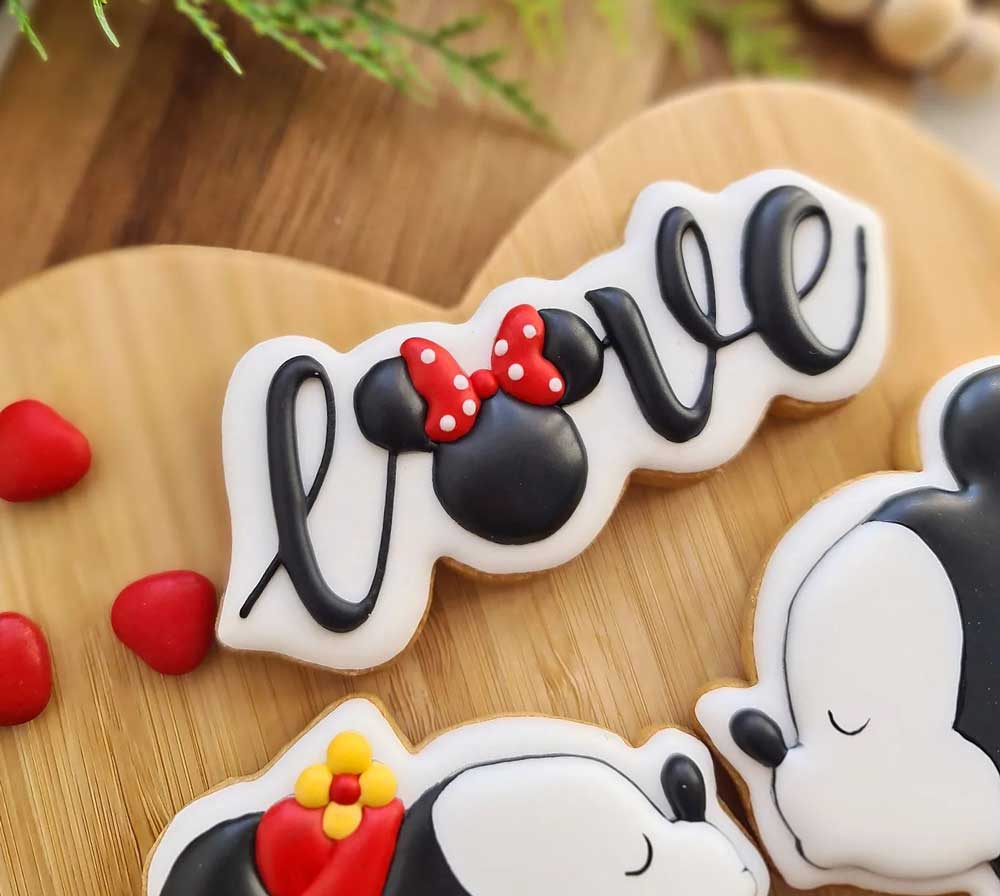 The word love is written with black royal icing and red and white royal icing for Minnie's bow in the letter 'O'.
This is #13 of 14 Valentine's Day Posts that I am doing. Yesterday I featured, Carl and Ellie Wedding Cookie . Check back tomorrow for another pop culture treat with this Valentine's Day couple.
In addition, check out these marvelous Mickey and Minnie Mouse Cakes and Mickey and Minnie Mouse Cookies.
Mickey and Minnie Valentine's Day cookies
Minnie & Minnie Wedding cookies
Adorable Minnie and Mickey Valentine cookie
Chocolate heart with Mickey and Minnie Mouse