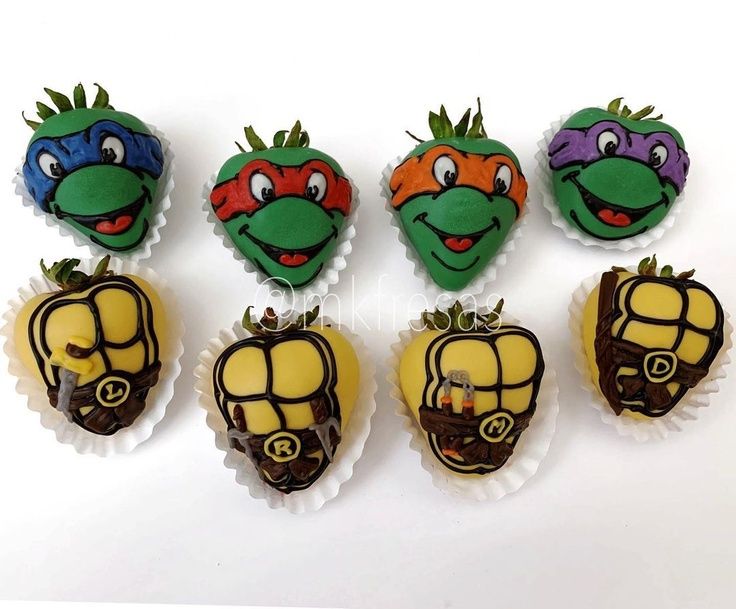 Check out these awesome Teenage Mutant Ninja Turtles Chocolate Covered Strawberries made by M & K Fresas. I've never seen anyone use two Strawberries – one for the head and another for the body before. I really like how each character has the correct belt buckle and weapon. The attention to detail on these berries is wonderful!
Here are the four heads, plus a berry with the Teenage Mutant Ninja Turtles logo. The linework on the logo is amazing! My favorite of this set is the pizza chocolate covered strawberry.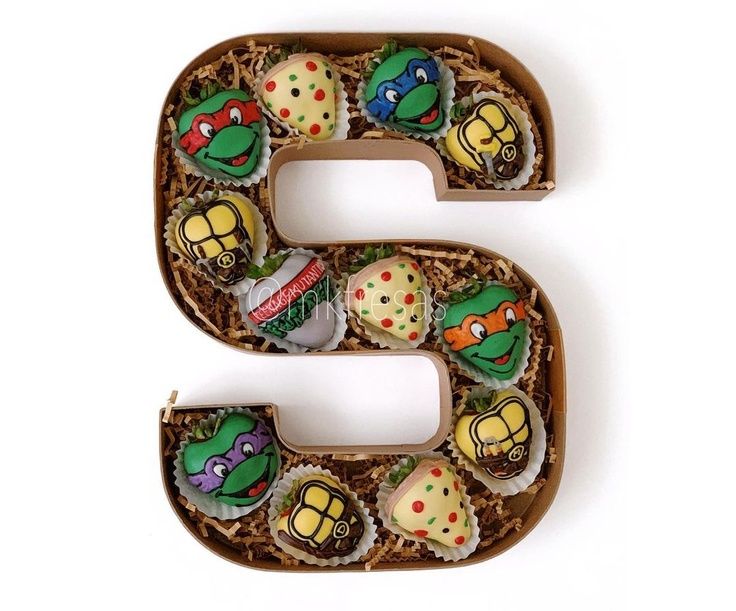 Here is the whole gang in a cool box!
Looking for more chocolate covered strawberry ideas? I've featured Winnie the Pooh, Up, Olaf, Cookie Monster and Baby Yoda before.