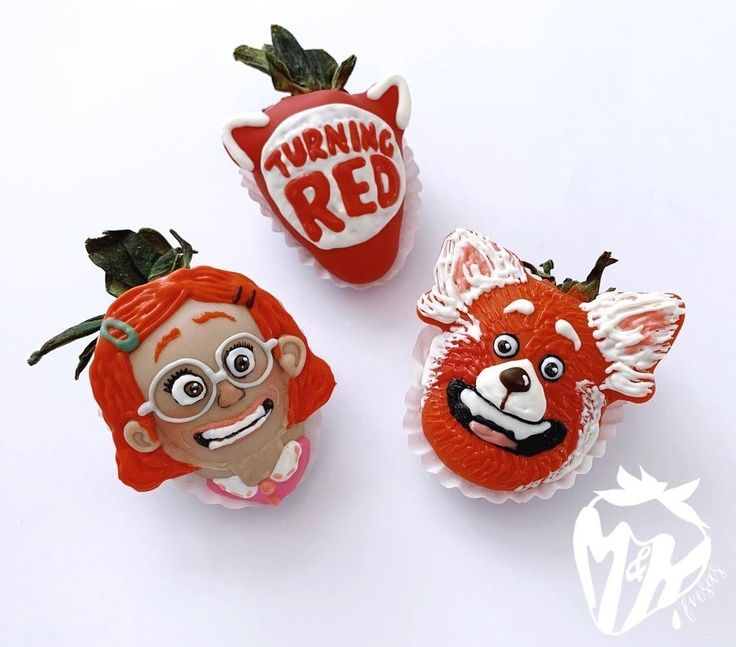 These stunning Turning Red Chocolate Covered Strawberries were made by M & K Fresas. There are three strawberries in this set – Meilin "Mei" Lee, Mei as a Red Panda and the Turning Red logo.
The detail on the strawberries featuring Mei and Mei as a Red Panda is mind boggling. Here is one example – if you look closely at the Red Panda, you'll see that the red chocolate on the berry has the finest little lines and dots in it. That make the chocolate look more like fur and distinguish it from Mei's normal skin. If you look at the Mei, her skin is smooth. That is an insane attention to detail for a single strawberry and is why these are so awesome!!!
Looking for more chocolate covered strawberry ideas? I've featured Winnie the Pooh, Up, Olaf, Cookie Monster and Baby Yoda before.