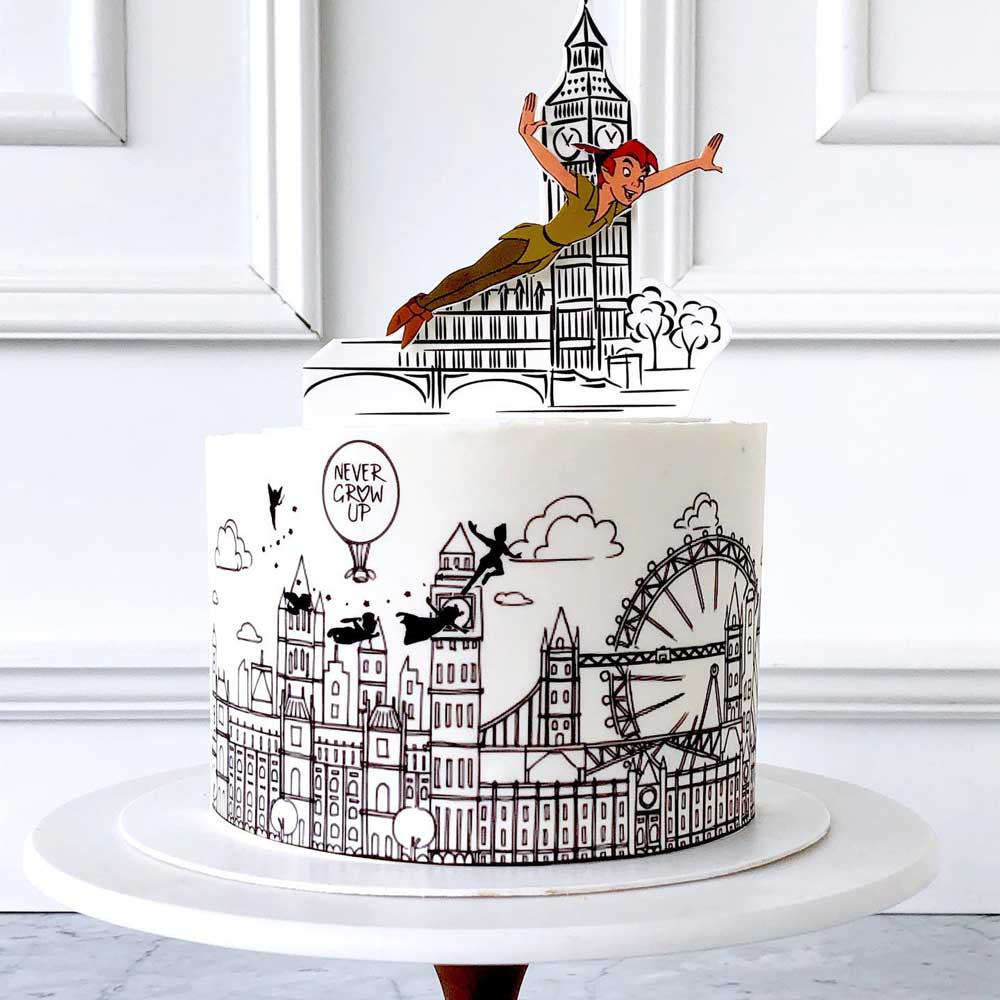 This black and white Peter Pan cake features him flying over London. Each building is made entirely using black lines for the building outlines.
This wonderful cake was made by Moxymx. Each building has symmetrical rows of windows. Each window is outlined in black. In addition, the London eye is represented with black lines. In the sky there is a hot air balloon with the words, Never grow up. a silhouette of Peter Pan, Wendy, John, Michael, and Tinker Bell are flying in the sky.
The top of the cake has a black and white drawing of the Houses of Parliament and Big Ben. Peter Pan is flying in front of Big Ben and he is wearing a green shirt and brown pants. He is the only color on the cake.
For more Peter Pan cakes:
Hand-painted Peter Pan cookies