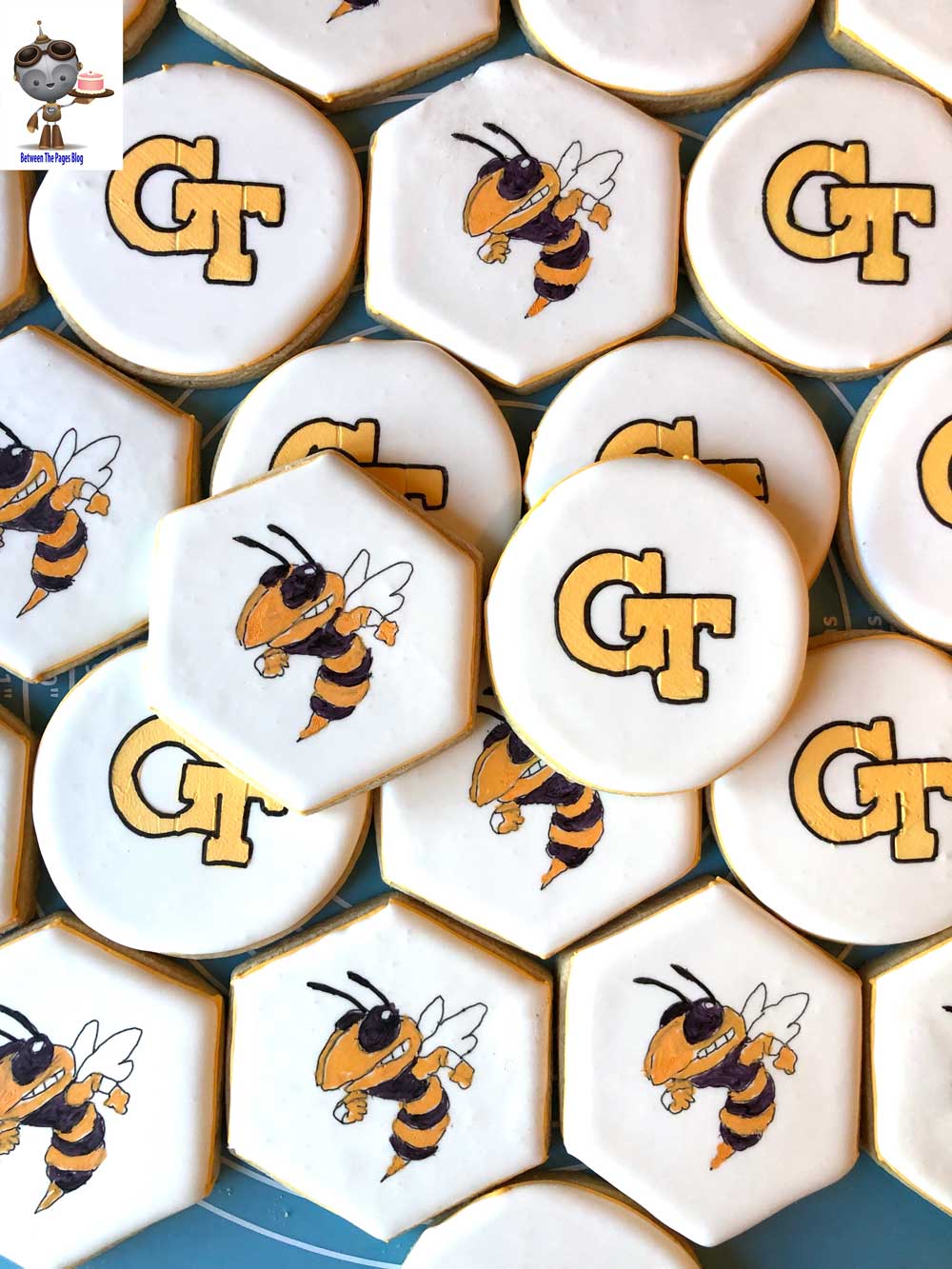 I made these Georgia Tech cookies for my husband's cousin to give to her daughter who is attending Georgia Tech. They included Yellow Jacket cookies and GT cookies.
I wanted to keep the color scheme simple with black,white, and golden yellow since white and gold are the school colors. I outlined the cookies in yellow. Next I flooded them with white royal icing. After that I hand-drew each Yellow Jacket. Next I used a stencil to make the royal icing GT. Then I outlined it with an edible black marker. I put the yellow jackets onto hexagon shaped cookies and the GT on a round cookie.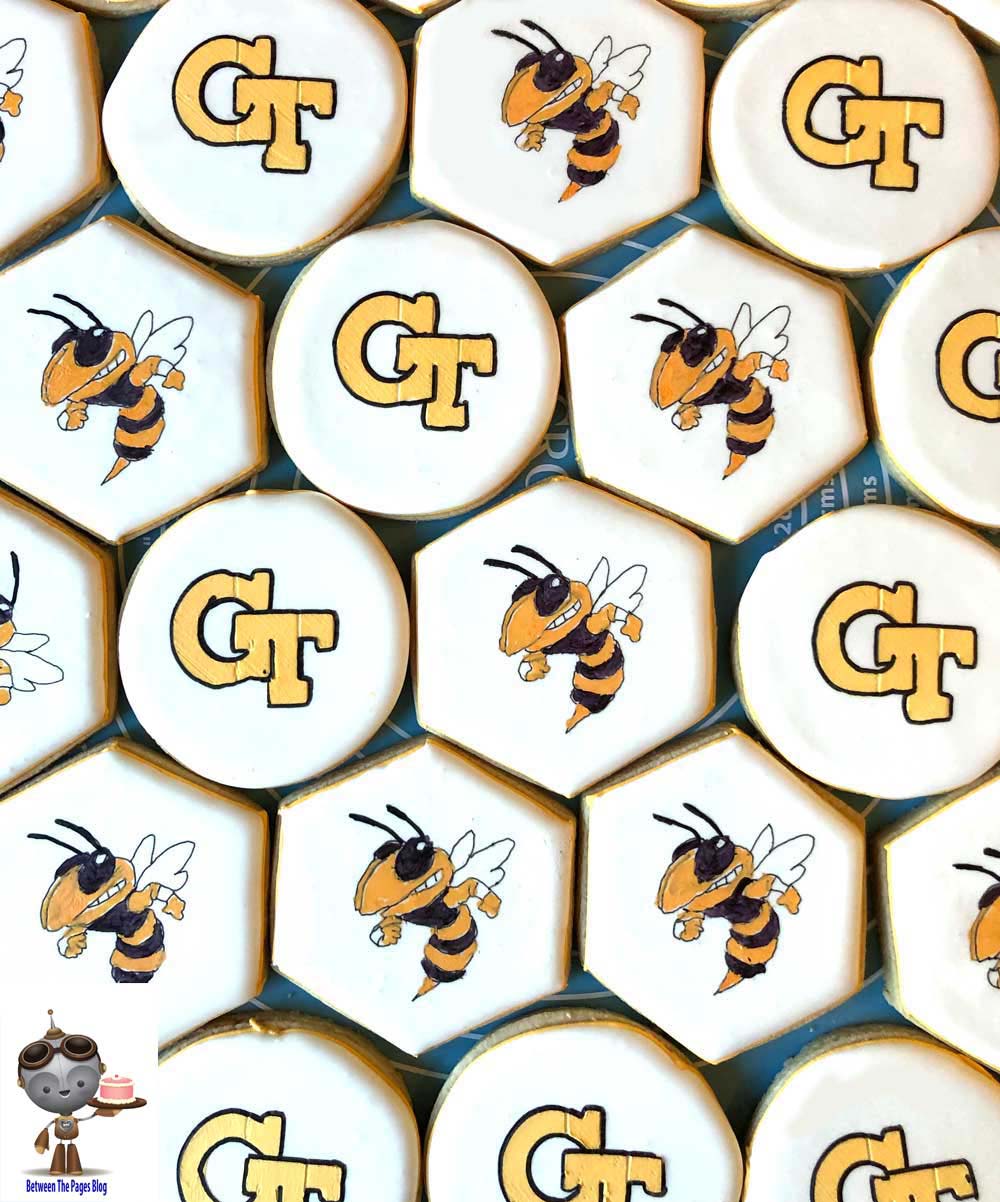 Here's a picture of several of the hand-drawn Georgia Tech yellow jacket cookies.
For more School themed Cake and Cookie ideas:
Harry Potter Doctoral Defense Cookies with Hogwarts Defense Against the Dark Arts professors
Teenage Mutant Ninja Turtle Graduation Cookies
Muppet Science Graduation Cake with Beaker and Bunsen on the front of the Muppet Biology book