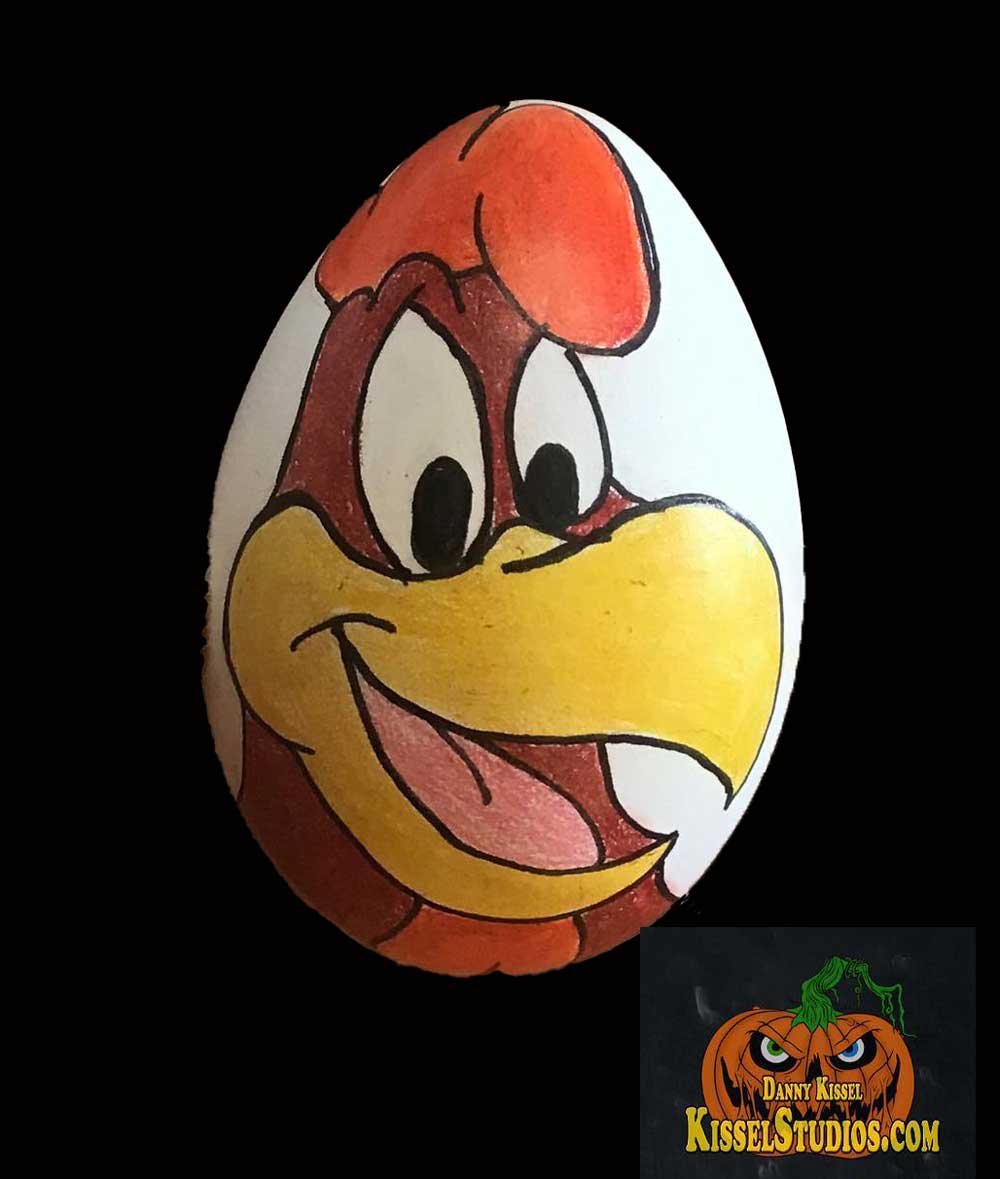 These wonderful Foghorn Leghorn Easter Eggs were made by Danny Kissel.
Every October, I feature spooktacular pumpkin carvings. Danny is one of the amazing pumpkin artists that I've featured in the past. Here are three examples of his cool carvings, Danny created this wonderful Marvin the Martian pumpkin carving, this cute Garfield pumpkin carving and this terrific Charlie Brown pumpkin sculpture. I was thrilled to discover that Danny also creates hand drawn Easter Eggs of classic cartoon characters.
Danny made Easter Eggs of four characters from the Foghorn Leghorn cartoons: Foggy himself, Miss Prissy, Henery Hawk and Barnyard Dawg.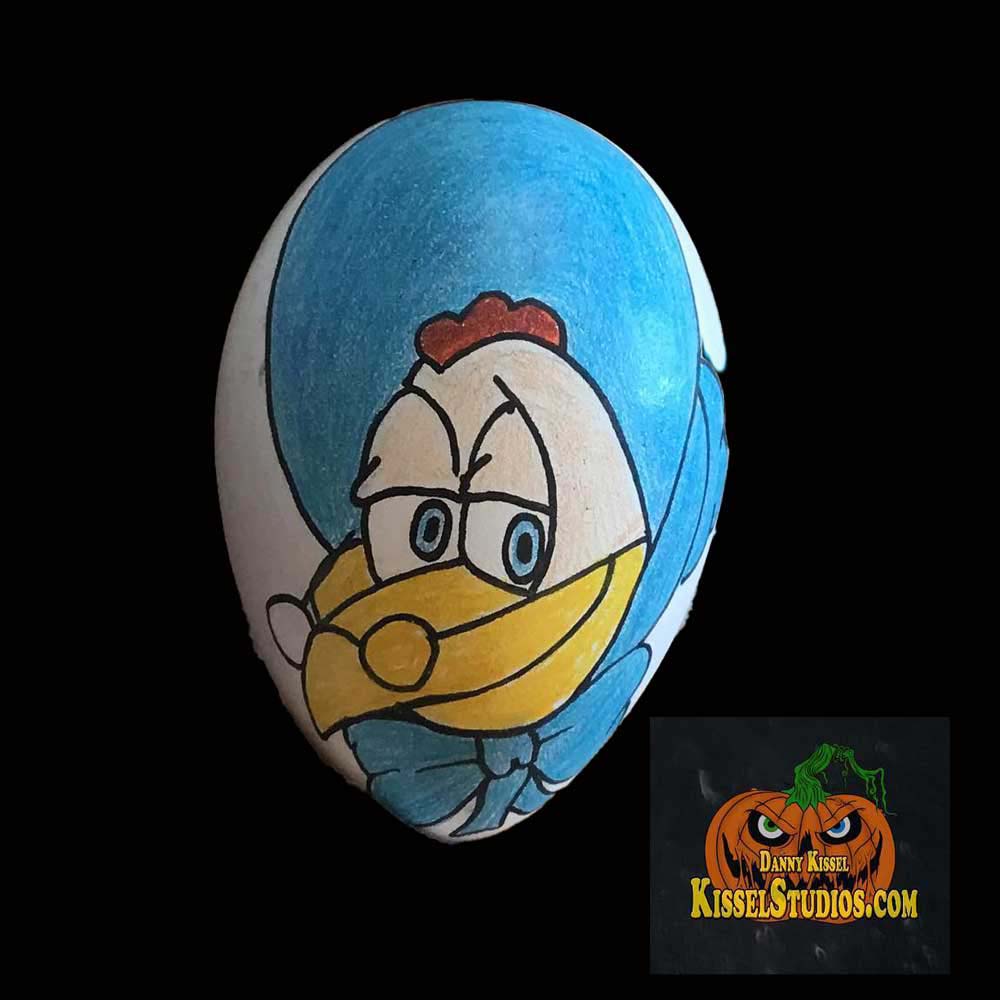 Miss Prissy is an older hen who wears glasses and a blue bonnet. Sometimes, she is portrayed as an old maid who likes Foghorn Leghorn. Other times, Miss Prissy is a widow and her son is Egghead Jr.
Miss Prissy's first appearance was in a Porky Pig cartoon – An Egg Scrambled.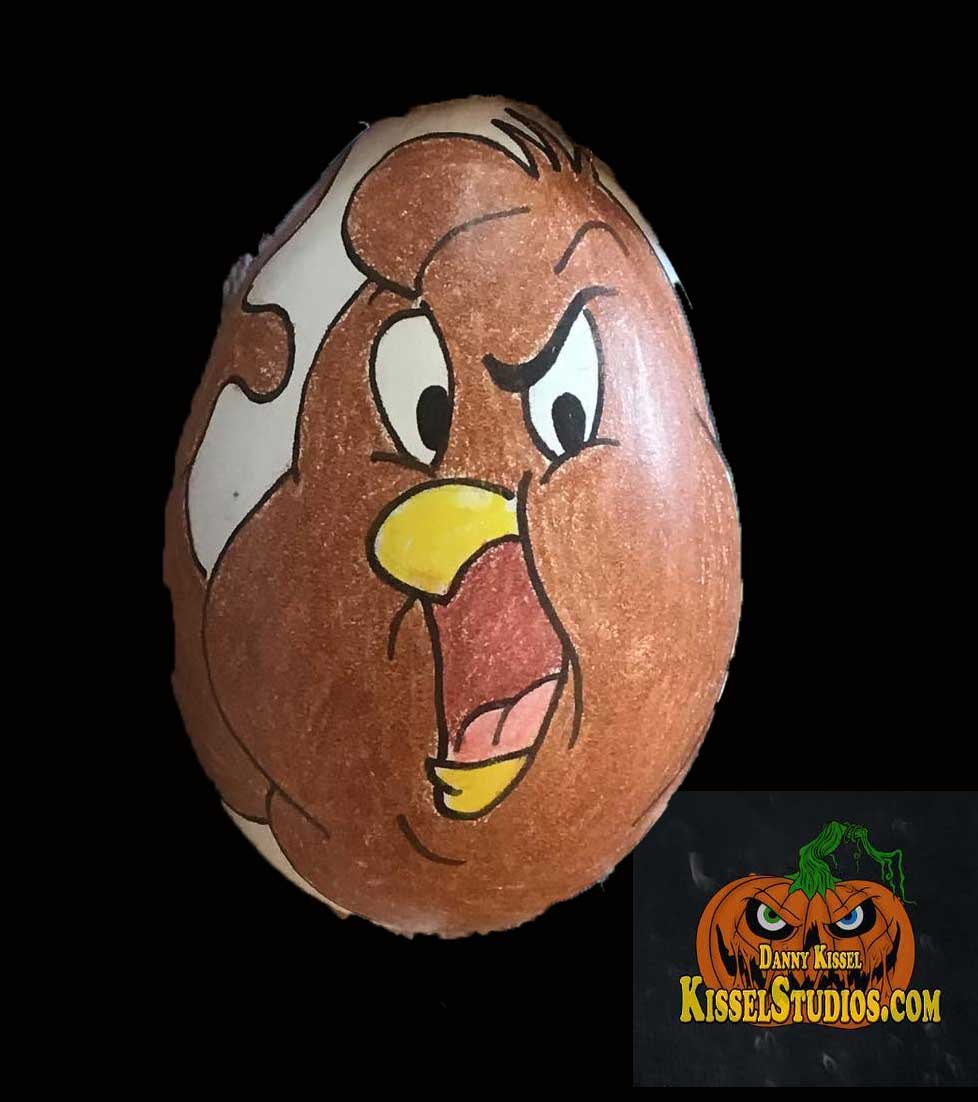 Henery Hawk is a eager young Chicken Hawk who is usually seen trying to capture Foghorn Leghorn. Foghorn Leghorn always wins their battles through a combination of fast talking and outsmarting Henery.
I was surprised when I discovered that Henery Hawk was created before Foghorn Leghorn. Henery's 2nd cartoon is Walky Talky Hawky which is the first appearance of both Foghorn Leghorn and Barnyard Dawg.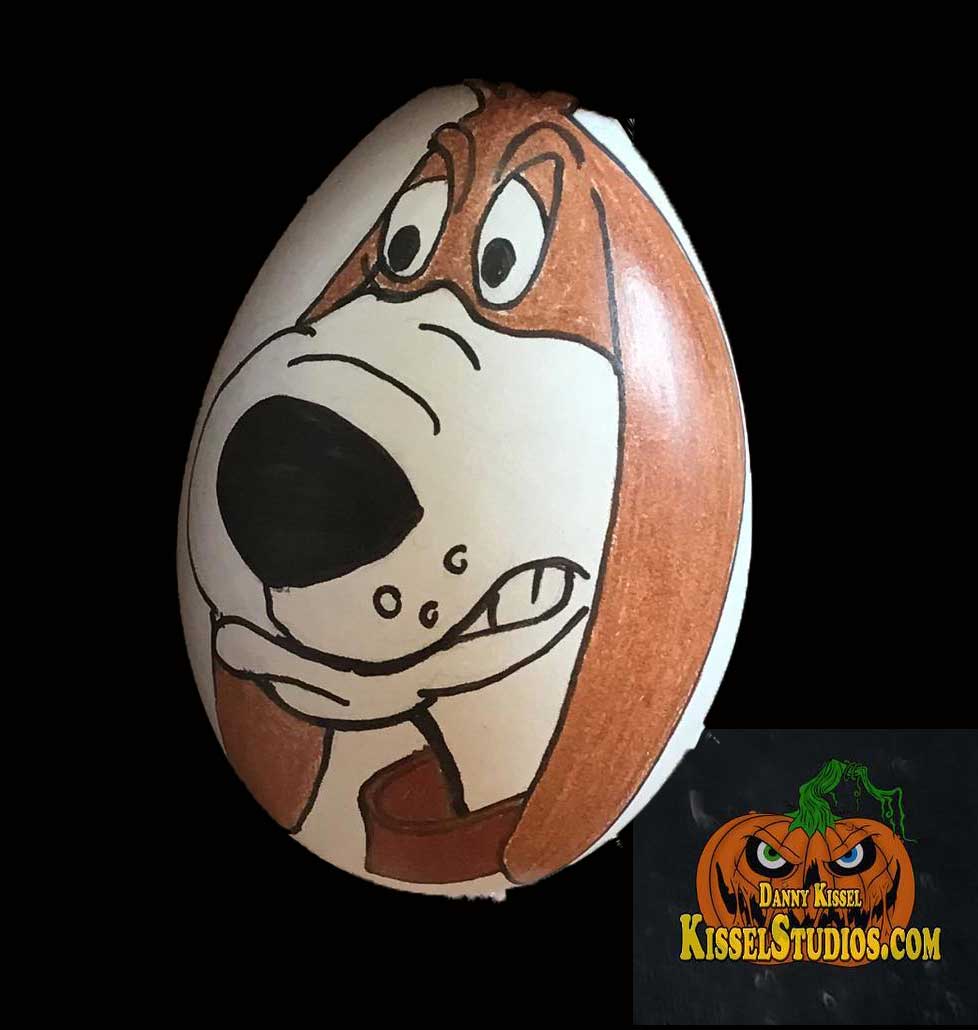 As his name applies, Barnyard Dawg is a dog who was supposed to protect the barnyard animals. Usually hens and chickens.
He has made a bunch of appearances with other Looney Tune characters such Porky Pig, Daffy Duck, Elmer Fudd and the Goofy Gophers.
Looking for more eggceptional Easter Egg hand drawn by Danny Kissel? Danny also made these wonderful eggs:
What's Up Doc? These Bugs Bunny and Foes Easter Eggs feature Bugs Bunny, Yosemite Sam and the Tasmanian Devil.
Who needs Illudium Phosdex, "the shaving cream atom" when you have these Duck Dodgers in the 24½th Century Easter Eggs? They feature Daffy Duck, Marvin the Martian and his dog K-9.
The future is bright with these Jetsons Easter Eggs. They include George Jetson, his boy Elroy, daughter Judy and Jane his wife. Plus, the Jetson's dog – Astro.
These Flintstones Easter Eggs rocks. They feature Fred, Barney, Wilma, Betty, Pebbles, Bamm-Bamm and Dino.